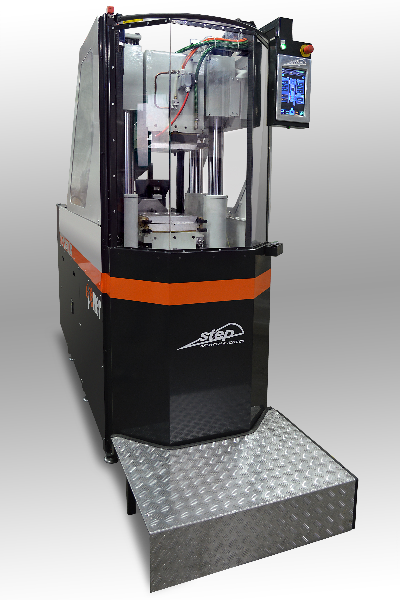 COMPACT, VERSATILE AND EASE TO USE   
E-POWER 300 guarantees better performance than traditional hydraulic presses with a significant reduction in consumption and environmental impact.
---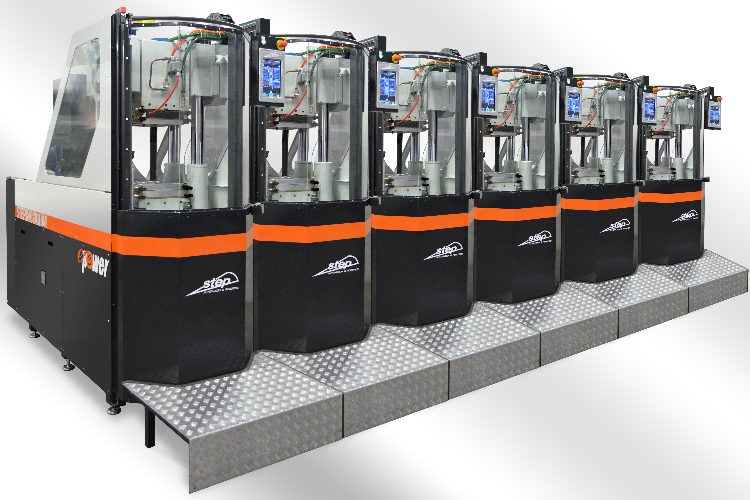 VERSATILITY
THE MOLDING OF DIFFERENT TYPES OF MATERIAL WITH THE SAME SET UP IS NOW POSSIBLE WITH E-POWER 300
An injection system with servo-extruder specifically designed for the molding of various types of thermoplastic materials (PVC, TPU, TR, EVA, RETICULAR EVA), thermosetting and vulcanised elastomers (RUBBER) used in the molding of the bottoms for single-tone, two-tone and three-tone footwear. Given its particular versatility,      E-POWER 300 is also very effective in other productive sectors (automotive and general components) where precision, repeatability and low operating costs are required for high quality products.
MODULARITY
E-POWER 300 WAS DESIGNED TO EXPLOIT THE ADVANTAGES OF A MODULAR SYSTEM TO THE MAXIMUM
An extremely compact structure that does not require side accesses and can therefore be placed side by side in contact with other E-POWER 300 presses with a significant reduction in the spaces occupied for the same production capacity. 
PRECISION
PRECISION-FOCUSED DRIVE TECHNOLOGY  
The use of servomotors in all machine drives, including the servo-extruder, results in a high degree of repeatability of molding which significantly impacts both on the quality of molding and on the reduction of waste.
INNOVATION
AUTOMATIC DETERMINATION OF OPTIMAL PROCESS PARAMETERS FROM THE FIRST MOLDED ITEM
With the E-POWER 300 design, important calculation algorithms have been developed that are able to automatically identify the quantity of material to be injected into the mold cavity and the number of optimal screw revolutions to avoid excessive stresses on the material, thus achieving a significant reduction in time for the launching of new items.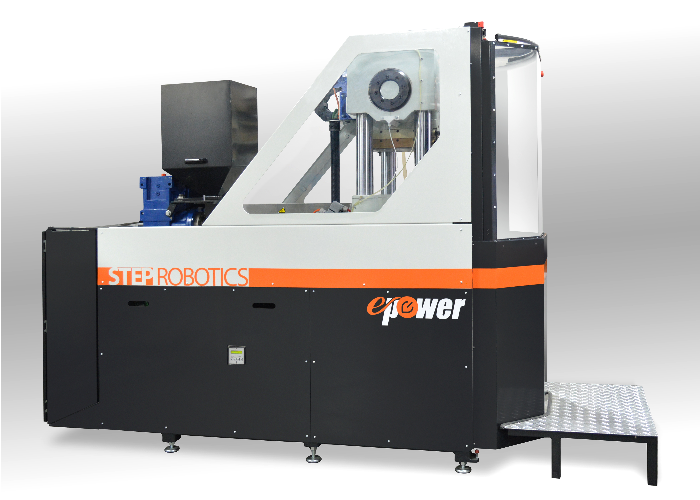 To see the video of machine at work
For further information and to get the product technical data