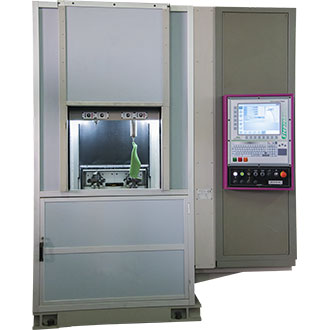 CNC FOR THE MILLING OF FOOTWEAR DIES
---


DEVELOPMENT AND EDITING MODELS



The StepLastMill control system has been create to respond to the increasingly growing need to renovate the lathe mills for the footwear dies.
Our aim is to provide a compact reliable software solution that perfectly integrates the existing CNC machinery.
Besides the functions that are already present in the standard control systems in use, StepLastMill includes specific functions to increase the productivity level of the machinery and the quality of die processing.
The structure of the graphic interface is intentionally made similar to the most spread existing ones, in order to ensure user-friendly operations and minimize the learning time for the expert users.
The design has been updated preserving the icons and labels of the graphic elements, in order to create a new interaction environment that is though familiar to the user.
Importing and conversion of the STL format into SLF machine format, with automatic detection of the size.
When you introduced the wished size into the development data, you immediately obtain the corresponding model, ready to be processed.
Zoom and rotation of the object to obtain the projection from any angle.
The StreamLine package allows modifying the model quickly and easily as a function of your own design requirements, in order to eliminate the subsequent finishing operations, which are usually performed either manually or on other equipment.
It changes the die height to the value wished by the user; the cutting is made keeping the original upper profile.
The user can create groups characterized by a given number of sizes, within which the models are cut to the same height of the head sample.
Correction of the instep upper surface flaws.
Verification of the parallelism between the upper and lower surfaces of the die and correction, if required.
The HightSpeed package allows increasing the productivity of your machinery by 50%. Thanks to algorithms of new generation, which have been purposely developed for the high-speed processing of complex profiles, StepLastMill can remarkably increase the performance of the existing lathe mills, increasing the milling speed up to 90 rpm, while keeping very high level surface accuracy.
For further information and to get the product technical data